save your character an leave the game
Description
Edit
Your character is saved and you are logged out of the game. You lose most of your possessions, but some special items and your money will return when you log in again. The things you can not keep are dropped
in the location where you quit. When you enter the game again next time, you always start at the church of Larstown, or alternatively in your current guildquarters.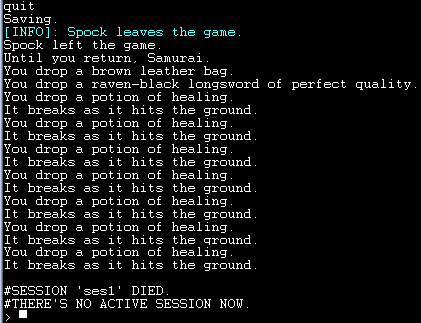 Ad blocker interference detected!
Wikia is a free-to-use site that makes money from advertising. We have a modified experience for viewers using ad blockers

Wikia is not accessible if you've made further modifications. Remove the custom ad blocker rule(s) and the page will load as expected.